In the early 60s the USAF wanted a STOL version of the C-130 Hercules to be used as a prototype for the planned C-130C STOL (Short Take Off/Land). The test aircraft NC-130B 58-0712 (L/N 3507) was fitted with two extra prototype straight jet versions of the T-56 that the C-130 was already using, Minus the reduction gearbox and the prop and was called YT-56-A-6 (and I have also seen it as YJ-56-A-6).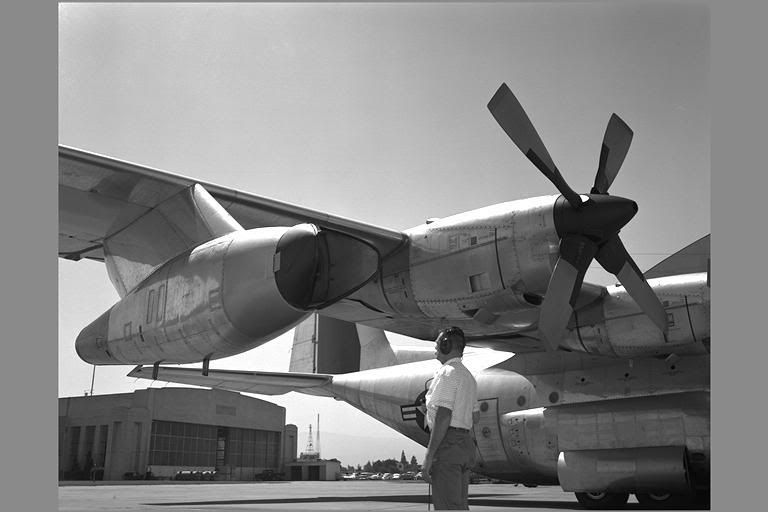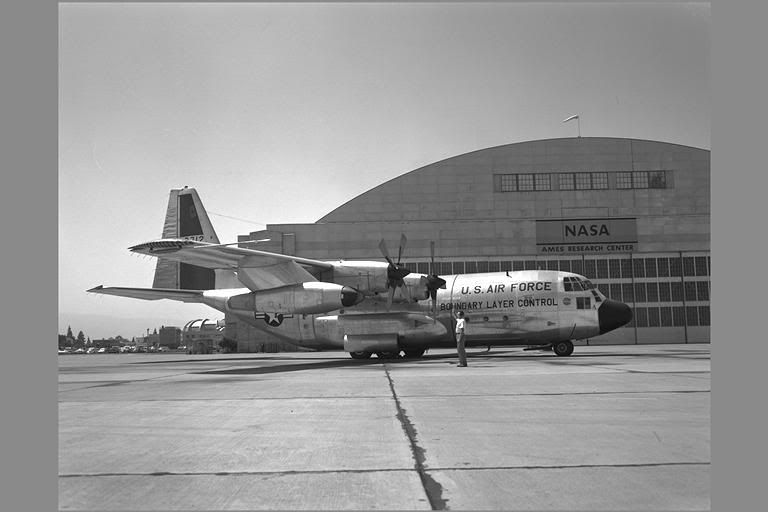 These jet turbines were used not for pure thrust to get off the ground with more power but to be used to provide bleed air for a boundary-layer control system. This Boundary-layer control system was comprised of air ducts throughout the wings and empennage to provide bleed air over the tops of the control surfaces to provide more lift and in theory allow the aircraft to have a slower approach speed, shorter landing distance and shorter take off distance. This was supposed to be 50-70 KTS compared to the standard 80-100 KTS. The aircraft also had different flaps fitted and the ailerons would droop when the flaps would be set past 40 degrees. The requirements were, take off from a 500 foot unprepared strip with a 20,000 payload. This was flown against a standard C-130 with a standard crew and the standard C-130 actually took off and landed in a shorter distance. This might have been because of the added weight of the extra engines and bleed air ducting.


The C-130C was canceled after just 23 hours of flight test and the NC-130B was given to NASA JSC in 1961 and given the serial number N929NA and was flown to do further tests on the boundary layer control system between June 1961 and December 1961 and then again between February 1963 and November 1967.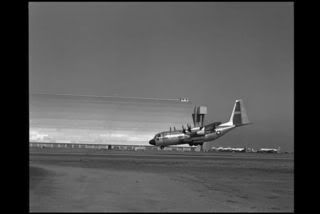 After the tests were complete, the aircraft was then transferred to NASA DFRC Dryden and the YT (YJ)-56s were removed and the flaps were returned to the normal C-130 Lockheed-Fowler type configuration. The registration number was changed again to N707NA and was fitted with a much larger radome and used by NASA in the NASA Earth Survey 2 program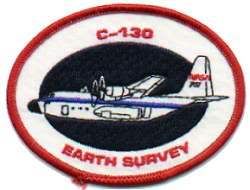 covering lower levels while satellites covered from higher altitudes. She ended her flying days with AMES Research Center at Moffett field.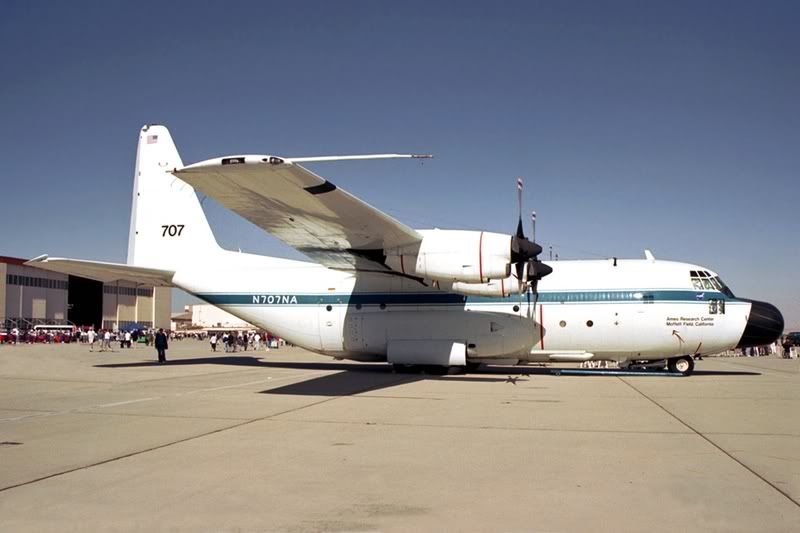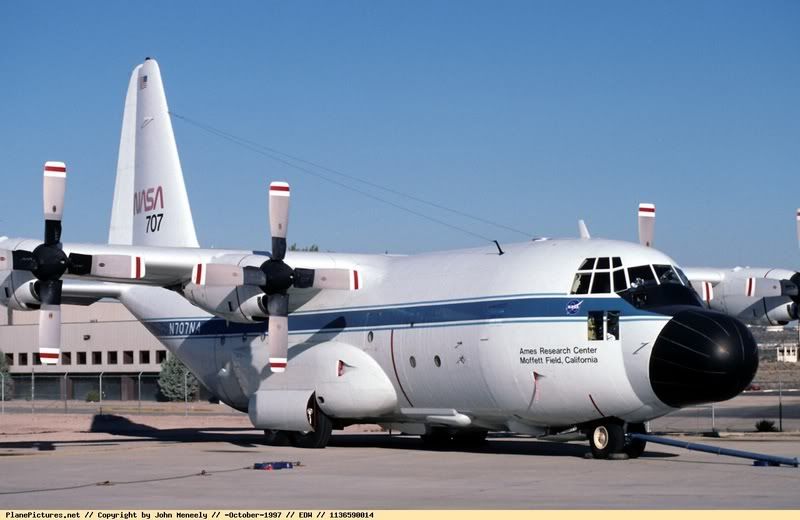 She was then given the AMARC or the "boneyard" on 4 November 2000 and as of 2001 she was still stored.