COIN = Counter-insurgency

Here are the requirements for the COIN aircraft; it is easier to read from the PIXS (Pre-award Information Exchange Systems) though.
The requirements are in short.
~Must be in place (Iraq) by 30 NOV 2008
~This is for Eight (8) aircraft
~Options for more aircraft
~Commercial off the shelf aircraft (COTS) to be modified for COIN mission
~2 seats
~Turboprop PT-6-based turboprop engine fueled by JP-8 or similar fuel to maintain commonality with other Iraqi aircraft
~1200 SHP minimum
~Must be able to perform a dual role as a trainer. Possess crew stations for a two-man crew with dual sets of flight, navigation, communication, and weapons controls with weapons delivery able to be performed from either seat.
~Be suitable as an intermediate/advanced single-engine fixed-wing flight trainer with systems which allow the aircraft to be easily reconfigured for COIN operations.
~Possess light armor to protect the occupants of both seats and engine compartment from small arms fire.
~NVG compatible cockpit (can you still say cockpit?)
~Be capable of loitering in excess of 4 hours while maintaining a 45 minute fuel reserve while loaded with two GBU-12 or Mk-82 type weapons.
~Be equipped with ejection seats that provide safe ejection parameters at ground level with zero airspeed.
~The COIN aircraft must be capable of sustaining fully mission capable (FMC) operations availability rates of eighty percent (80%).


So, let me get this straight…They want an already developed, single turbo prop powered by a PT-6 rated at 1200SHP+, two seats (Is side by side is ok? Or is tandem what they want?) Loiter time of 4 hours plus reserves, and the ability to carry at least two (2) 500lb class bombs.

Well, the best aircraft for the job is ruled out immediately. The OV-10 Bronco is the ultimate COIN aircraft. The props are behind the pilot (and crew) and it has bulbous cockpit windows so that the view is second to none. The OV-10s performance on the ground and in the air is also second to none…but, she has two engines so she will not be considered and those engines are of the Garrett-AiResearch T76 family…though, I am sure you could fit PT-6s to them (a shame too…I am sure there are several over at AMARC that would like to be saved from the smelter.)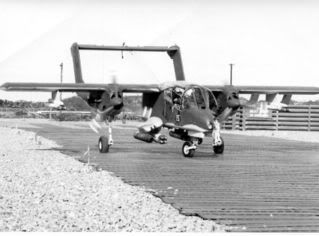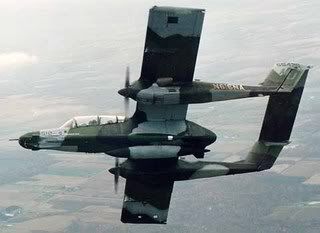 Another airplane that was designed for the COIN mission is the FMA IA-58 Pucara. She is an older design but built like a truck. Again, she is ruled out because she has two engines and also they are not of the PT-6 family.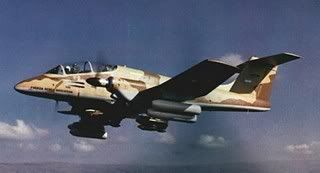 So, they want basically a trainer that can carry a load.
Some that comes to mind,
• Raytheon /Hawker /Beechcraft T-6B Texan II …would be delivered as the AT-6 (not a bad aircraft)





• Embraer EMB312 (AT-27) Tucano (in service with the FAB) This is a great aircraft for the mission because she was built as an attack aircraft first, trainer second...she is very heavy... Out of the realistic two, I'd take this one. plus, after the US blocked a sale of these to Venezuela...think we might want to throw them a bone?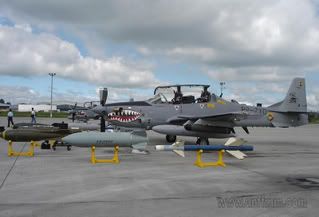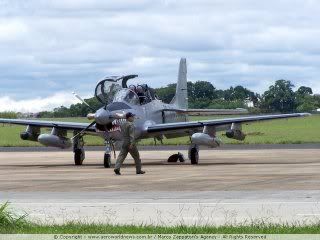 • PC-9 (same as the T
-6B) originated by Pilatus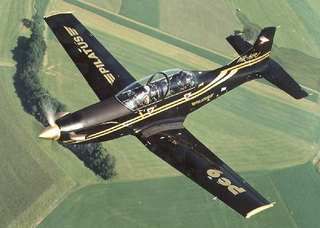 • KT-1 Woong Bee (they don't have a chance plus its powerplant is rated at 937SHP)






The AU-23A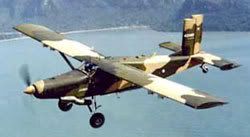 and the AU-24A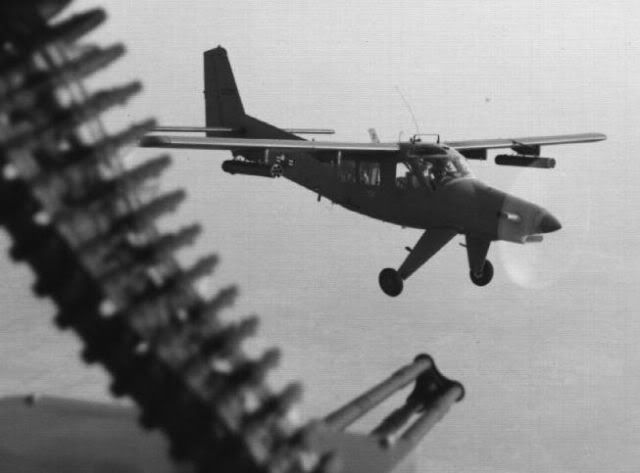 would be great aircraft as well, but I am guessing they will not be asked to join the competition. (a modern Pilatus PC-6 could fit this)

The Stavatti Machete SM-27S/T is a radical design, and it is not what I would call off the shelf....not what I would call realistic either...I think I saw one of these in the 80's on some Japanese cartoon!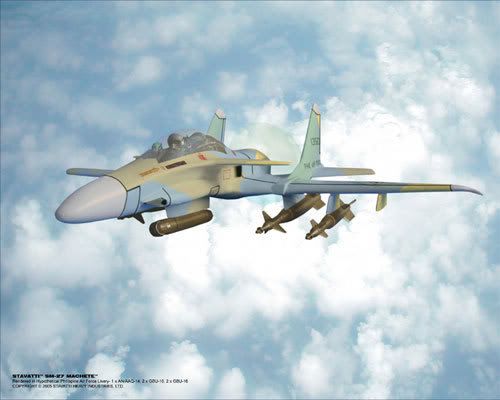 U.S.Aircraft Corporation purpose built a COIN aircraft called the A-67 Dragon. I like this aircraft, it looks like a mix between the T-6B and a homebuilt Glassair with a PT-6 engine but again, I do not know if it would fit the bill, I am not sure it would be considered an Commercial off the shelf aircraft. New news about this plane... it suffered a gear collaps on a test flight.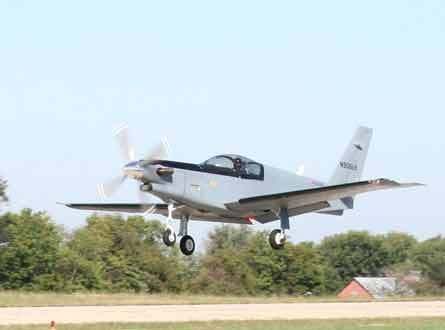 Mentioned by Maj William Brian Downs, USAF a member of the 6th SOS out of Hurlburt Field, FL.(killed in Iraq 30 May 2005 along with Capt. Derek M. Argel, Capt. Jeremy J. Fresques, and Staff Sgt. Casey J. Crate when their compare 7SL crashed north of Baghdad on a training mission)
He said that a good platform for COIN would be Thrush Vigilante also known as the AYERES V-1-A Vigilante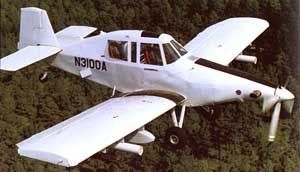 I like this aircraft a lot and though not a good looking plane, we know that it is rugged as hell and would be able to do the mission at hand. Reports are that once the production went to Thrush that the Vigilante died...lets hope not, lets hope they join the competition.


(this is the Thrush 660 crop duster)

This thing is built like a rock, maneuverable, can carry a heavy load and is a damn rock….did I mention, it is built like a rock?

It will be interesting to see what comes out of this, but my money is on the T-6B/AT-6