It is not uncommon for companies to be a tad upset when they loose out on a major aircraft contract. It seems in this case that Sikorsky and Lockheed Martin/AgustaWestland (Lockmart/Mangusta from now on) has a good case for complaining. GAO report B-299145.4 It would seem that the HH-47 did not do so well in a few areas. One huge area is the fact that the HH-47 can not land on over 80% of the Navy's ships. That is a huge concern being that it would be a search and rescue Helicopter and a good portion of the recoveries would be in the ocean. They would loose out on sometimes closer medical help if a ship was out of the question and they had to land back on dry land. Both the EH-101 (damn sorry, US-101) and the H-92 can land on all ships that have a landing pad.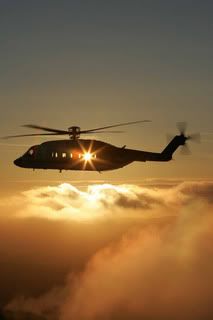 S92 Mike Reyno Photo/Cougar Helicopters http://cougar.ca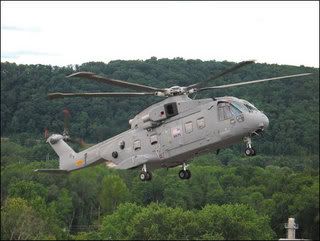 VH-71 (US-101, EH-101)


Again, the HH-47 has massive downwash from the twin counter rotating rotors. Of the nine Chinooks lost in Afghanistan, two have been because of the "brown-out" associated with the downwash. This is a huge concern when trying to recover someone on the ground and have to use the hoist to lower a Pararescuman (PJ) to recover the victim. That PJ will not only have to fight the enemy, the elements and sometimes the victim...but now he will have to fight the helicopter as well.

Like POGO has pointed out. The HH-47 almost missed a key area. One of the requirements was to build up the helicopter after an airlift to an "area" in less than 3 hours. The documents point out that Boeing made this mark with only 2 minuets to spare…but, the document had deleted the times by both the Sikorsky and lockmart/mangusta aircraft.
It looks like because of this, the requirements were changed from MR to FR (Mission Ready to Flight Ready) which means that the time is based on just the minimums to get airborne and not to accomplish the mission. This is unacceptable. It looks like both the Sikorsky and Lockmart aircraft can become Mission Ready within two hours.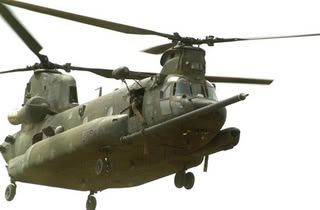 MH-47E Army'sversion of the HH-47

It is sort of funny that while between 2002-2003 when the CSAR was under the ACC USAF command that the HH-47 was brought up and then dropped from the list early on because it was not acceptable for the mission at hand but once the mission was transferred back to AFSOC and then under USSOCOM that the HH-47 found its way back onto the list. It seems that someone on the Army side of the command has a soft spot for the 1960's era aircraft.

The GAOs report has deleted almost everything that might have favored both Sikorsky and Lockmart's aircraft…we can only assume that the HH-47 has failed, and that someone still liked it within USSOCOM and passed it through…or is this a bone for the screwed up KC-767 deal?

IMHO, I still feel that the Sikorsky would be the best fit on just the parts availability alone. The HH-60 it would replace is Sikorsky and its sister the MH-53M is also a Sikorsky product so then, why would you throw the Boeing product in there (while the US ARMY is having parts issues with the MH/CH-47s)