What do you do with an old RC-130 from the mid 50's? You paint her up and slap come cool stuff on her!! back in 2002/3, The Killer Herc program was to demonstrate the likelihood of using UAVs launched from the AC-130 to hunt out and target the enemy while the AC-130 stays away. They also fitted the RC-130 with hellfire missiles (why such a puny little missile?)






The AC-130Us we were told were hardwired for a missile rack in the outer hard points where the AC-130H and AC-130Us carried their IRCM pods, I do not know if this was ever fitted or missiles ever test fired from an AC-130U, I doubt it.







International Air Response spit shined good ol' 57-0512 (a very low time RC-130A) that they received from the Rhode Island ANG at Quonset State back in 1989 and was used for parts...but in 2002 they gave her a beautiful paint job and registered her as N118TG.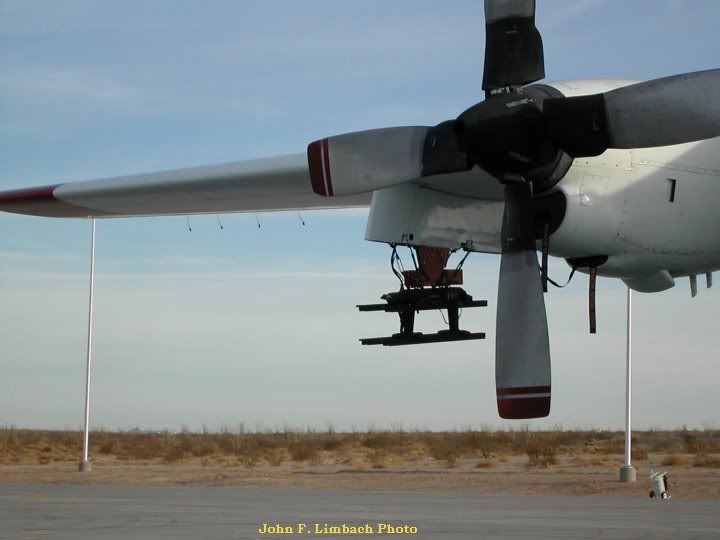 It is no doubt that from this test that the AC-130H and AC-130Us will get their stand off weapons...though not a SENTRY UAV and a rack of Hellfires...but this test proved that what was needed could be done.

The AC-130U will be fitted with two MK44 30MM Bushmasters and the M102 105MM
and will be getting the GBU-44/B Viper Strike though, I do not believe there is plans to integrate a UAV (especially the size of the SENTRY) onto the AC-130...but who knows, there is talk of adopting a version of the 120MM Mortar to replace the old 105Mike Mike.

KILLER HERC VIDEO

DoD DEMO KILLER HERC VIDEO